and I'm an International Tantra Facilitator
My open heart is here to walk with you to awaken to your Essence. Consciousness. Love. To experience life as a meditation that never begins and never ends. Pure celebration and gratitude.
I'm here to remind you of the love, freedom and power of your human nature.
I invite you to this Inner Revolution, to free yourself from your conditionings, your past, your beliefs and the concepts you have learned about yourself and about life. Everything that limits and paralyses you. I offer you the tools to free up space within you so that your true self can be revealed before your eyes.
I have been living an exotic nomadic life dedicated to spiritual evolution for more than 15 years. I usually live near the sea because I love water and sun; currently I live between Ibiza and Koh Phangan, Thailand. I share Tantra in English and Spanish all over the world and also online.
I feel a deep love and gratitude towards all the teachers in my life, especially Osho and Astiko.
I create safe and loving Tantra spaces for mixed groups, women and couples.
I am the founder of "Tantrika School" and creator of the Online Tantra Training for Women "Tantrika". I have lovingly created a wide range of online courses for women. I also organize face-to-face Tantra retreats and I am a personal coach.
I have a degree in Social Education, I have over 10 years of training and experience in Tantra and Yoga in the best classical and contemporary schools in the world, and I am also a Coach, Menstrual Therapist, Ayurveda Therapist and Aquatic Therapist.
In recent years I have shared Tantra with thousands of people and have been part of the I, II and III Online Congress of Conscious Sexuality in Spanish, the Congress of Female Sexual Empowerment and the Summit of Sexuality, Wisdom and Power.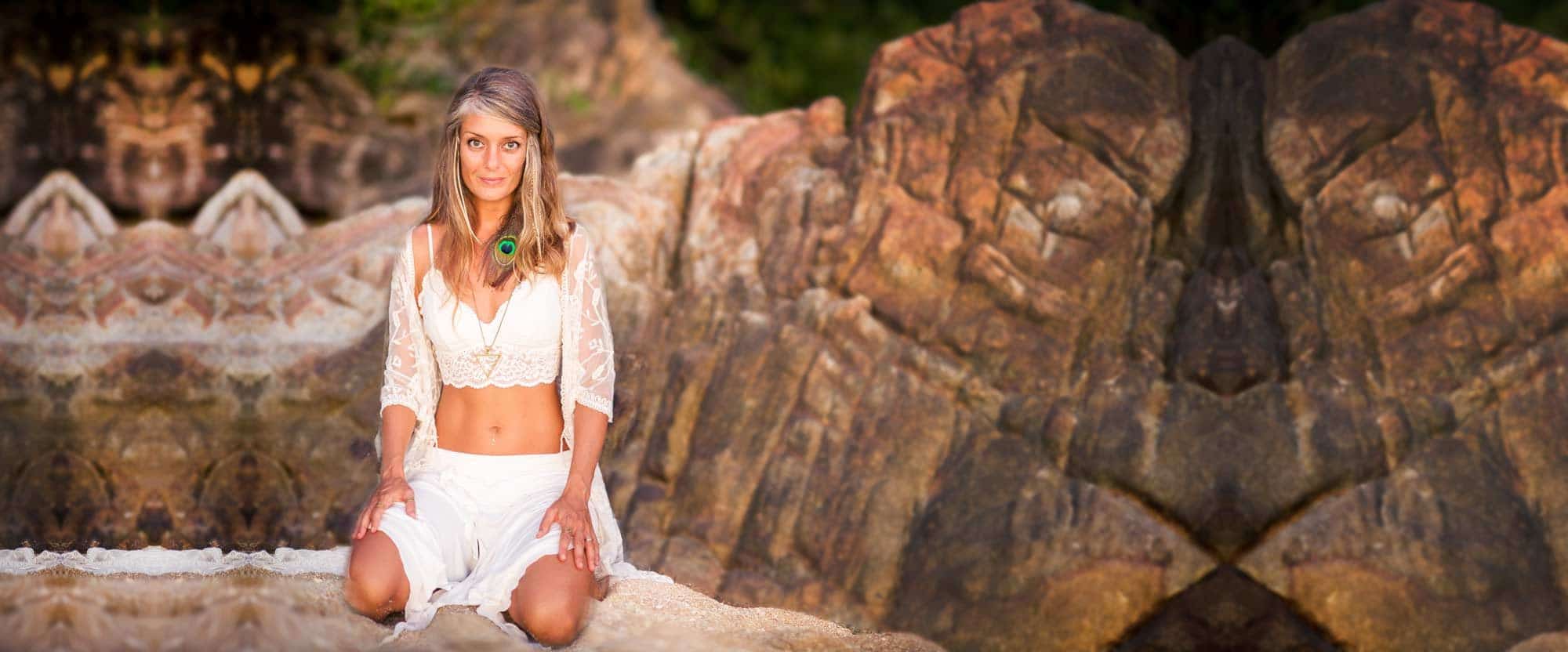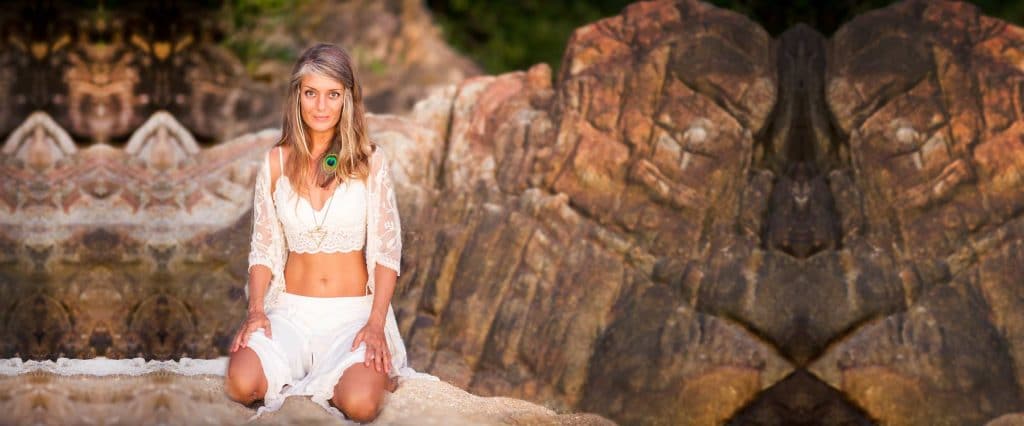 ¿Quieres saber más sobre mi?
At only 18 years old I left my family home in search of freedom and the truth behind the mystery of life. I studied Social Education so that I could use my love and energy at the service of others. And I began to practice Yoga and Meditation.
I lived for seven years in more than ten countries in Latin America accompanying women and children through NGOs and international cooperation projects, as a social educator and teacher of Meditation and Yoga. 
At the age of 25 I made my first trip to India, fascinated by Yoga and Tantra. As a loving mother India embraced me with its mysticism, I felt that I had finally come home and my heart opened. I realized that everything I had been looking for outside was actually inside me. I found myself and my life purpose: Sharing Tantra as a way to awaken to the essence..